---

You never know what your scrap car is worth!
Best prices being paid in Gloucester Today!
Or Call Us On
07967 313970
---
Scrap my car Gloucester, Gloucestershire
We are a leading scrap my car Gloucester company, Gloucestershire
Please Do Not Contact Us For Spare Parts
We Do Not Sell Spare Parts!
Reasons why you might want to scrap a car in Gloucester, Gloucestershire
There are a few main reasons why someone may want to scrap their car.
The main reason we have found is that the car it costing too much to maintain on the road. Of course if this is the case the car will be difficult to sell using the normal methods.
So it may take a lot of advertising and time to sell it with no guarantees of getting a price the seller wants.
Using our scrap my car Gloucester service will guarantee an amount of money that the seller may be very happy with.
Another reason why someone may sell their car through our scrap my car Gloucester service is the car may have been left on their driveway waiting for the day they finally get it repaired.
However meantime another car is bought and so this the car becomes an unwanted car. Our scrap my car Gloucester service will give a good scrap price for it and we will call out and take the car away giving the customer a very easy way to sell their scrap car.
Likewise another reason why our scrap my car Gloucester service is used is in the instance that a car either needs an MOT and the owner knows it will fail and will require expensive repairs.
Often the cost of the repairs are simply not worth investing into the car.
By using our scrap my car Gloucester service that also covers scrap my car Gloucestershire will mean after accepting our great offer for the scrap car within a day the seller could have had his car collected and been paid for it.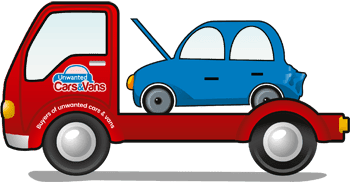 SO How Does Our Scrap My Car Gloucester Service Work?
We will provide a very quick price quote for your scrap car
On accepting our quote we will arrange to call to you to collect your car
What areas of Gloucester and Gloucestershire do we cover with our Scrap My car service?
If you are searching for scrap my car near me and you are in Gloucester or Gloucestershire we are the ideal scrap my car company for you.We are in this area nearly every day so we can arrange to collect your vehicle at short notice.
This is because our scrap my car Gloucester and Scrap my car Gloucestershire service covers these postcode areas of Gloucester:
GL1, GL2, GL3, GL4, GL5, GL6, GL7, GL8, GL9, GL10, GL11, GL12, GL13, GL14, GL15, GL16, GL17, GL18, GL19, GL20, GL50, GL51, GL52, GL53, GL54, GL55, GL56
Scrap my car Stroud, Scrap my car Cirencester, Scrap my car Tetbury, Scrap my car Badminton, Scrap my car Stonehouse, Scrap my car Dursley, Scrap my car Wooton-under-Edge, Scrap my car Berkeley,Scrap my car Cinderford, Scrap my car Newnham, Scrap my car Westburt On Severn, Scrap my car Lydney, scrap my car Coleford, Scrap my car Lydbrook, Scrap my car Ruardean, Scrap my car Drybrook, Scrap my car Newent, scrap my Tewkesbury, scrap my car Cheltenham, Scrap my car Chipping Camden, Scrap my car Moreton in the Marsh.
Telephone area code for Gloucester is 01452
Areas of Gloucestershire that our Scrap my Car Gloucester cover are:
A
Abbeymead, Abenhall, Ablington, Acton Turville, Adlestrop, Alderley, Alderton, Alderton Fields, Aldsworth, Alkerton, Alkington, Allaston, Alstone (Cheltenham), Alstone (near Tewkesbury), Alvington, Amberley, Ampney Crucis, Ampney St Mary, Ampney St Peter, Andoversford, Anthony's Cross, Apperley, Arle, Arlebrook, Arlingham, Arlington, Ashchurch, Ashleworth, Ashley, Ashton under Hill, Aston Cross, Aston Magna, Aston Subedge, Avening, Awre, Aylburton, Aylworth.
B
Badgeworth, Bagendon, Bagpath, Baker's Hill, Ball's Green, Bamfurlong, Barnsley, Barrington, Barrow, Barrow Wake, Barton, Barton End, Batsford, Battledown, Battlescombe, Baunton, Beachley, Bencombe, Bengrove, Berkeley, Berkeley Vale, Berry Hill, Beverston, Bibstone, Bibury, Birdlip, Bishop's Cleeve, Bishop's Norton, Bisley, Bisley-with-Lypiatt, Bitton, Blaisdon, Blakeney, Bledington, Blockley, Boddington, Bondend, Boughspring, Boulsdon, Bournes Green, Bournside, Bournstream, Bourton-on-the-Hill, Bourton on the Water, Bowbridge, Box, Boxbush, Boxwell, Boxwell with Leighterton, Brain's Green, Brand Green, Breadstone, Bream, Brimpsfield, Brimscombe, Broad Campden, Broadwell, Cotswold, Broadwell, Forest of Dean, Brockhampton, Brockweir, Brockworth, Bromsberrow, Bromsberrow Heath, Brookthorpe, Brookthorpe-with-Whaddon, Buckland, Bussage.
C
Cainscross, Calcot, Calcott's Green, Cam, Cambridge, Cashes Green, Chaceley, Chalford, Charlton Abbots, Charlton Kings, Chaxhill, Chedworth, Cheltenham, Chipping Campden, Churchdown, Churchend, Cinderford, Cirencester, Clapton-in-the-Hill, Clearwell, Cleeve Hill, Coaley, Coaley Peak, Coalway, Coberley, Cold Ashton, Cold Aston, Coldharbour, Coleford, Colesbourne, Coln Rogers, Coln St. Aldwyns, Coln St. Dennis, Colthrope, Compton Abdale, Condicote, Coombe, Coombe Hill, Corse, Cowley, Cranham, Cutsdean.
D
Daglingworth, Daylesford, Deerhurst, Didbrook, Dixton, Donnington, Doughton, Down Ampney, Draycott, Driffield, Drybrook, Dumbleton, Duntisbourne Abbots, Dursley, Dymock.
E
Earthcott, East Dean, Eastington, Cotswold, Eastington, Stroud, Eastcombe, Edgeworth, Elmstone Hardwicke, Ellwood, Elmbridge, English Bicknor, Elmore Back, Elkstone, Evenlode, Epney.
F
Fairford, Filton, Flaxley, Ford, Forthampton , Framilode, Frampton Cotterell, Frampton Mansell, Frampton-on-Severn, Fretherne, Frocester, Frocester Hill, Fyfield.
G
Ganborough, Gloucester, Gorsley, Gotherington, Greet, Gretton, Gotherington, Guiting Power, Great Rissington, Great Witcombe.
H
Ham, Hampnett, Hardwicke (Elmstone-Hardwicke), Hardwicke (Stroud), Haresfield, Harrow Hill, Hartpury, Hasfield, Hatherop, Hawkesbury Upton, Hawling, Hazleton, Hempsted, Henbury, Hewelsfield, Hidcote Boyce, Highnam, Hillesley, Hinchwick, Hinton (South Gloucestershire), Hinton (Stroud), Horsley, Hucclecote, Huntley.
I
Icomb, Innsworth.
J
Joys Green.
K
Kemble, Kempley, Kempsford, Kent's Green, Kilcot, Kineton, King's Stanley, Kingscote, Kingsway Village, Kingswood, South Gloucestershire, Kingswood, Stroud District, Knightsbridge.
L
Lasborough, Lassington, Laverton, Lechlade, Leckhampton, Leigh, Leighterton, Leonard Stanley, Little Rissington, Little Witcombe, Little Barrington, Littledean, Long Newnton, Longborough, Longford, Longhope, Longlevens, Longney, Lower Slaughter, Lower Apperley, Lower Berry Hill, Lower Cam, Lower Dowdeswell, Lower Lemington, Lower Oddington, Lower Swell, Lower Wick, Luxley, Lydbrook, Lydney, Lypiatt.
M
Maisemore, Meysey Hampton, Mickleton, Milkwall, Minchinhampton, Miserden, Mitcheldean, Moreton-in-Marsh, Moreton Valence, Minsterworth.
N
Nailsworth, Naunton, Newent, Newington Bagpath, Newland, Newnham on Severn, Newport, North Nibley, Northleach, Northway, Northwick, Norton, Notgrove, Nympsfield.
O
Oakle Street, Oakley, Oakridge, Oddington, Okle Green, Oldbury on the Hill, Oldcroft, Over, Owlpen, Oxenton, Ozleworth.
P
Painswick, Parkend, Parton, Piff's Elm, Pillowell, Pope's Hill, Poulton, Prestbury, Priding, Prior's Norton, Purton near Berkeley, Purton near Lydney.
Q
Quedgeley, Quenington.
R
Randwick, The Reddings, Redmarley D'Abitot, Rendcomb, Rodborough, Ruardean, Ruardean Woodside.
S
Saintbury, Salperton, Sandhurst, Sapperton, Saul, Sedbury, Seven Springs, Sevenhampton, Sharpness, Sheepscombe, Sherborne, Shipton Moyne, Shipton, Shorncote, Shurdington, Shuthonger, Siddington, Siston, Slad, Slimbridge, Snig's End, Snowshill, Somerford Keynes, South Cerney, Southam, Southrop, St. Briavels, Stanton, Stanway, Staunton, nr. Coleford, Staunton, on A417, Staverton, Staverton Bridge, Stinchcombe, Stoke Orchard, Stone, Stonehouse, Stow-on-the-Wold, Stowe, Stowell, Stratfod, Stratton, Stroat, Stroud Green, Stroud, Stow-on-the-Wold, Sudgrove, Sunhill, Swindon Village, Syde.
T
Taynton, Teddington, Tetbury, Tewkesbury, Tidenham, Thrupp, Toddington, Tredington, Temple Guiting, Tibberton, Througham Slad, Todenham, Tresham, Tuffley, Twyning.
U
Uckington, Uley, Ullenwood, Up Hatherley, Upleadon, Upper Dowdeswell, Upper Slaughter, Upper Coberley, Upper Oddington, Upper Swell, Upper Framilode, Upper Soudley, Upper Lydbrook, Upton St Leonards, Upper Rissington.
V
Viney Hill.
W
Walton Cardiff, Whiteshill, Whiteway Colony, Whitminster, Winchcombe, Winson, Winstone, Witcombe, Withybridge, Woodchester, Woodmancote near Cirencester, Woodmancote near Dursley, Woodmancote near Cheltenham, Wotton-under-Edge, Wyck,
Rissington.
Y
Yanworth, Yorkley.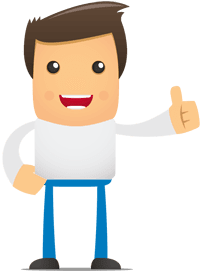 Scrap My Car Gloucester Testimonial
The person who gave me my quote for my scrap Toyota was nice and the guy who collected my car was really friendly. Have recommended to friends already.
Why use Unwanted Cars and Vans?
Official paperwork sorted
Responsible car recycling