---

Get the very best scrap my car warwick prices today!
Best Prices for scrap my car Warwick
Or Call Us On
07967 313970
---
We are a leading scrap my car Warwick company, West Midlands. If you are in Warwick or around Warwick we pay out the very best scrap car prices.
Please Do Not Contact Us For Spare Parts
We Do Not Sell Spare Parts!
Reasons to why you might want to scrap a car in Warwick or near Warwick
The main reason that people often want to scrap their car is that they do not have the financial mean to maintain and run the car or they feel it is not worth spending the money because the car is not worth it. If this is the case selling the car may not be an option because people will not want to buy it for the same reason.
Scrapping a car is an option that is easy, quick and in some cases a better a payout than trying to sell it using the conventional way. This is why a scrap my car scheme is popular.
Likewise the car may have failed its MOT and the owner either does not have the funds to fix the problems or thinks that its worth doing to keep the car running.
Using our scrap my car Warwick service will mean after accepting our great offer for the scrap car within a day you can have the car collected and you can be paid for it.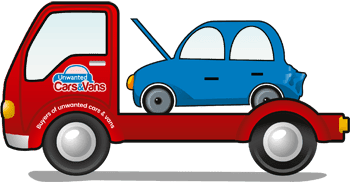 How does our Scrap My Car Warwick Service work?
We will provide a very quick price quote for your scrap car
On accepting our quote we will arrange to call to you to collect your car
What areas in or near Warwick do we cover with our Scrap My car Warwick service?
If you are searching for scrap my car near me and you are in Warwick we are the ideal scrap my car company for you because we are based in Warwick.
We covers these postcode areas of Warwick:

CV34 and CV35

Bridge End, Cliff Hill, Emscote, Woodloes Park, Forbes, Myton (connecting Warwick with Leamington Spa), Packmores, The Cape, The Percy, Warwick Gates, Chase Meadow and Myton Green.
Telephone area code for Warwick is 01926
Our scrap my car Warwick service covers these districts near Warwick:
Ashow, Baddesley Clinton, Barford, Beausale, Blackdown, Budbrooke, Bushwood, Guys Cliffe, Haseley, Hatton, Honiley, Lapworth, Norton Lindsey, Rowington, Sherbourne, Shrewley, Wasperton, Wroxall.
Our scrap my car Warwick service covers these surrounding areas of Warwick: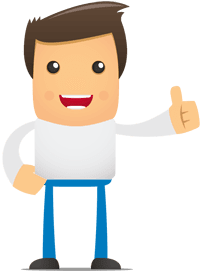 Scrap My Car Warwick Testimonial
Sold my car, trustworthy people and easy to deal with, payment was prompt, kept us in the loop all the time.
Would highly recommend.
Why use Unwanted Cars and Vans?
Official paperwork sorted
Responsible car recycling