---

You never know what your scrap classic car is worth!
Best scrap classic car prices being paid today
Or Call Us On
07967 313970
---
We give the best scrap my classic car service in the UK
Please DO NOT contact us for spare parts, we DO NOT sell spare parts!
Reasons why you might want to use a scrap my classic car service
There are a few reasons why you may want to scrap a classic car. Often a classic car will take too much money to keep running.
Obviously as a car gets older it requires more repairs. With older classic cars things like spare parts become harder to get and will be dear to buy. Components of the cars will break and the chassis to can rust.
All these things add to the cost of running a classic car. Whereas with a more newer modern car as an owner of a classic car you have to expect that you will be paying more out on repairs keeping it roadworthy.
Many classic cars are not environmentally friendly, whether they have a diesel or a petrol engine a classic cars fuel efficiency will be nowhere near what a more modern car is.
Some classic cars are truly valued cars and very good examples can fetch a good price when selling. However there are many classic cars that are seen as not so fuel efficient, rust boxes or just in a state of repair that will just cost too much to get to a good drivable condition. These type of classic cars are referred to as a 'project car'.
A classic car project car is a car that will need a lot of time invested in it to get it to a drivable condition yet alone a good condition.
These type of cars are perfect for our scrap my classic car service.
Our scrap my classic car service will give a price to buy the car in its current state based on scrap values.This saves the seller in spending any more time and money on it.
The scrap my classic car service that we offer is one of the fastest, from giving you a quotation within a few minutes to arranging to pick the classic car and pay the owner within a day.
So we highly recommend to try our scrap my classic car service if you a car and just do not know what to with it.
We find old Ford cars, Toyota cars, Jaguar cars and Land rover make the perfect scrap my classic type of car.
As said before some do become collectables but many just end up in a start of disrepair.
Have you got a 'barn find old classic car' or a 'project car that you have not got enough time for to restore?' If so, please try our scrap my classic car service.
Request a quotation from us to buy it and you be surprised in how much we offer for it.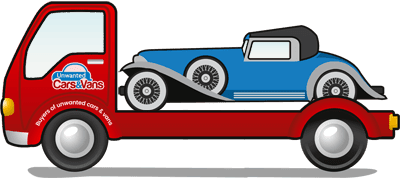 How Does our Scrap my Classic Car Service Work?
We will provide a very quick price quote for your scrap classic car
On accepting our quote we will arrange to call to you to collect your classic car
We pay you for your classic car
Examples of scrap my classic cars and scrap my project cars
The Land Rover Defender (initially introduced as the Land Rover 110 / One Ten, and in 1984 joined by the Land Rover 90 / Ninety, plus the new, extra-length Land Rover 127 in 1985) is a series of British off-road cars and pick-up trucks. These are truly classic off road vehicles that have lasted well over the years. Many get updated with add components and although they give a rough road ride are used as every day driver cars.
The Triumph Dolomite is a car that was produced by Triumph Motor Company from 1934 to 1940. It first appeared in 1934 as a sports car and the name was also used from 1937 on a series of sporting saloons and open cars until 1939 when the company went into receivership.
The Triumph Dolomite sprint small saloon car was produced by the Triumph Motor Company division of the British Leyland Corporation in Canley, Coventry between October 1972 and August 1980.
Unfortunately the Triumph Dolomite did suffer unreliability issues so are quite a rare sight to see this classic car on British roads today.
The Jaguar XJ is a series of full-size luxury cars produced by British manufacturer Jaguar Cars (becoming Jaguar Land Rover in 2013) from 1968 to 2019. From its inception The Jaguar XJ has always looked a luxury car right through to the modern days of 2019. When you think classic car you may picture a Jaguar XJ.
The Morris Minor is a British economy family car.Designed under the leadership of Alec Issigonis, more than 1.6 million were manufactured between 1948 and 1972 in three series: the MM (1948 to 1953), the Series II (1952 to 1956), and the 1000 series (1956 to 1971). This classic car will always be remembered for its wooden trim on the exterior of the car and its look and shape.
The Ford Sierra RS Cosworth is a high-performance version of the Ford Sierra that was built by Ford Europe from 1986 to 1992. It was the result of a Ford Motorsport project with the purpose of producing an outright winner for Group A racing in Europe. The Ford Sierra was a large family car with decent performance for its time but adding in the Cosworth engine changed the car to one that had the performance credentials of sports cars of the time.
Again you do not see many of these classic cars around, the Cosworth version would still fetch a very good price indeed if in pristine condition.
Morris Mini or Mini Minor
The Mini is a two-door compact city car that was produced by the British Motor Corporation (BMC) and its successors from 1959 until 2000. The original Mini is considered an icon of 1960s British popular culture.
Austin Metro (Mini Metro) (MG Metro)
The Metro is a supermini car, later a city car that was produced by British Leyland (BL) an by the Rover Group from 1980 to 1998. It was launched in 1980 as the Austin Mini Metro. It was intended to complement and eventually replace the Mini, and was developed under the codename LC8.
Daimler Sovereign was a name applied by British manufacturer Jaguar Cars to a sequence of luxury automobiles built by it but carrying the Daimler badge between 1966 and 1983.
The Daimler Sovereigns were based on contemporary Jaguar body shells, chassis and engines in an example of badge engineering. Jaguar Cars took over The Daimler Company in 1960 and the 1966 Sovereign was the second Daimler to be based on a Jaguar model.
If you are wanting to scrap your classic car, project car or barn find here is a guide to the classic cars we want:
Alfa Romeo, Austin Martin, Audi 80, Austin Healy, Princess Mini, Austin Healey, Austin Morris, Bedford Cars, Old Bentley's, BMW M3, BMW M5, BMW E30, BMW 64, Citroen 2cv, Dacia, Daimler Sovereign, Datsun, Fiat, Ford Escort, Ford Fiesta, Ford Sierra, Ford Capri, Ford Cortina, Ford Sapphire, Ford P100, Hillman, Jaguar XJ SERIES, Jaguar XJ6, Lancia, Landrover Defender, Leyland cars, Mercedes, MG MIGET, MG MGB, MG METRO, MG Maestro, Mini Cooper, Mini Club, Morgan, Morris Minor, Morris Mini, Morris Oxford, Peugeot 205, Porsche 924, Porsche 911, Porsche 928, Porsche 944, Reliant ROBIN, Renault, Rolls Royce, MG Rover, MG METRO, Rover MINI, Triumph Stag, Triumph Spitfire, Triumph TR6, Triumph Dolomite, Volkswagen Beetle, Volkswagen Golf.
Why use Unwanted Cars and Vans?
Unwanted Cars and Vans have always been a trustworthy company where our prices are guaranteed, so why not use us today for your best scrap my classic car service.
When you get your quote this is our agreed price, you can choose where and when we come and collect your classic car.
It is illegal for us to pay cash for scrap cars, so if any companies offer you cash, you should not take it because it is illegal!
We do everything that is legal and transparent for our customers, this is why our reputation has increased year on year for our scrap my classic car service.
Scrap Car Recycling
When you sell your scrap classic car with Unwanted Cars and Vans you can relax knowing that your car will be recycled in line with the law at an authorised scrap car recycling centre.
DVLA Paperwork Done
We will help you to make sure that the DVLA paperwork is completed correctly. When your classic car is recycled you will be sent a DVLA Certificate of Destruction as proof that your old car is no longer on the road.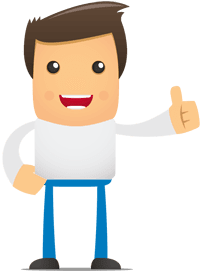 We buy the following scrap classic cars, project cars & barn finds
Accident damaged classic cars
Unwanted classic project cars
Insurance write offs
MOT failures
Salvage cars and barn finds
Scrap cars
Non runner cars
Scrap My Classic Car Testimonial
Great service at a good price
Very happy with the fact everything was sorted so easy.
Top FAQ's about our Scrap my Classic Car service
---
Unwanted cars and vans promise to our customers
Top scrap classic car prices paid - we are never knowingly beaten on price
No transaction fees
FREE collection of your classic car
Some pick ups arranged within a day
We own our own recovery vehicle
Professional family run scrap my classic car business
---
Scrap my classic car near me
Our scrap my classic car service covers the following areas:
Birmingham, Coventry, Leicester, Northampton, Gloucester, Milton Keynes, Oxford, London and Wolverhampton.
Our scrap my classic car service covers the following:
Scrap my classic car Birmingham, scrap my classic car Coventry, scrap my classic car Leicester, scrap my classic car Northampton, scrap my classic car Gloucester, scrap my classic car Milton Keynes, scrap my classic car Oxford, scrap my classic car London, scrap my classic car Wolverhampton.