Are you thinking, how do I scrap my van?
If you are, then please complete our quotation form and we will give you the very best price for your scrap van.
We buy scrap vans to be scrapped and recycled or as salvage vans that can be possibly be repaired back to road worthiness. Vans do get used a lot and can do very high mileage but in some cases a van may be worth repairing, for example a van with engine failure may need a new engine invested in it.
So whatever condition your scrap van is, please contact us to give you the very best price for it.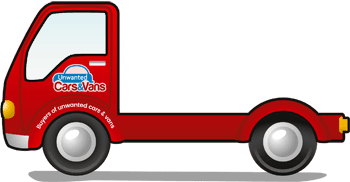 We buy the following vans
Accident damaged vans
Insurance written off vans
Unwanted vans
Van MOT failures
Salvage vans
Scrap vans
End of life vans
We are your local scrap my van specialist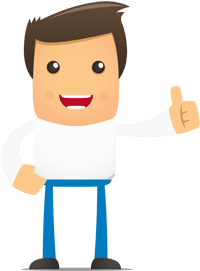 Top prices paid
We can collect your van
Friendly family business
We partner with a local scrap yard
Fast same day payment
Official payment made by cheque or bank transfer direct to you

Offered more than I thought
It was easy disposing of my Ford Transit connect van, Unwanted Cars and Vans offered more that I thought, a very honest guy, pleasure to have sold my van to.
Request a competitive quote for your van
Agree your quotation for your scrap van
Arrange for the best day and time for collection of your van
Instant payment will be made to you
Top prices paid
Only cover the midlands
We own our own recovery vehicle
We are not a website portal that uses 3rd party dealers
Our scrap my van service covers locations:
Birmingham
Coventry
Gloucester
Milton Keynes
Oxford
Wolverhampton
Important Information You Need to Know
We are your local licensed scrap van buyer who legally disposes of your van
You will find many websites when searching on the internet with phrases like scrap my van, scrap vans, scrap van prices and such like.
It's very important to make sure when you're disposing of your vehicle is to make sure the section 9 of the V5C is filled out correctly and given back to you so it can be posted or even done online so you can be reassured DVLA know you no longer have the vehicle. Also photo ID is required.
It is very important that you know that your scrap van will be legally disposed of because it is your responsibility.
To legally dispose of your scrap van a dealer has to use a licensed scrap yard.
We value each van individually
We can collect your van
Piece of mind that your scrap van will be disposed off correctly
We are a friendly family business
Close ties with a local scrap yard and recycler - so can pay best prices
Environmentally friendly
Fast same day payment
Official payment made by cheque or bank transfer direct to you
Certificate of disposal where applicable
We want your scrap van, any scrap van, any make and model of van - any condition
Our scrap my van services is offered for any van and for whatever reason.

If you have a damaged van and want to sell it to us then go to this page sell my damaged van
---
Best scrap van prices given
Scrap van quotes given on any make and model, regardless of condition
Free collection of your scrap van on a time and day that works for you
Prompt payment on collection
Official paperwork given
We offer government approved vehicle recycling
We give guaranteed prices
Great prices for commercial and damaged vehicles
---