---

You never know what your scrap van is worth!
Best Prices Being paid in Wolverhampton today!
Or Call Us On
07967 313970
---
Scrap my van Wolverhampton
We are a leading scrap my van Wolverhampton company, West Midlands
Please Do Not Contact Us For Spare Parts
We Do Not Sell Spare Parts!
Reasons why you might want to scrap a van in Wolverhampton
Maybe your van has failed its latest MOT test and you don't have the money to hand to pay for the necessary repairs.
A reason might be that your van is proving too expensive to maintain and run.
The main reasons that people scrap a van is that for one reason or another it is just not worth keeping spending money on the van to keep it running and on the road.
Older vans will become difficult to run and repair and of course much harder to sell. Certain makes and models of vans are not environmentally friendly often with a higher road tax charge, some older vans may not even have catalytic convertors making newer vans much more popular.
The vans tax or MOT may also be overdue or it may need an expensive service and the owner may be short of funds.
All in all whatever the reason, scrapping your van can often be the best option. To scrap a van the process is very simple, you do not need to take your van anywhere, the scrap van will be collected by us.
We at Unwanted Cars and Vans have 15 years of experience and we have built our fantastic reputation by paying the best prices for your scrap van in Wolverhampton.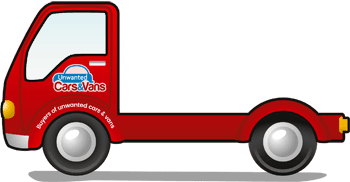 What is Our Scrap My Van Wolverhampton Service?
We will provide a very quick price quote for your scrap van
On accepting our quote we will arrange to call to you to collect your van
What areas do we cover with our Scrap My Van Wolverhampton service?
If you are searching for scrap my van near me and you are in Wolverhampton we are the ideal scrap my van company for you.
This is because our scrap my van Wolverhampton covers these postcode areas of Wolverhamption:
WV1 WOLVERHAMPTON Wolverhampton City Centre, Horseley Fields, East Park, Wolverhampton
WV2 WOLVERHAMPTON All Saints, Blakenhall, Parkfields, Wolverhampton
WV3 WOLVERHAMPTON Finchfield, Compton, Castlecroft, Wolverhampton
WV4 WOLVERHAMPTON Penn, Warstones, Merry Hill, parts of Goldthorn Park and Parkfields, Wolverhampton, South Staffordshire
WV5 WOLVERHAMPTON Wombourne, Claverley, South Staffordshire, Shropshire
WV6 WOLVERHAMPTON Whitmore Reans, Perton, Pattingham, Tettenhall, Ackleton, Wolverhampton, South Staffordshire, Shropshire
WV7 WOLVERHAMPTON Albrighton, Shropshire, South Staffordshire
WV8 WOLVERHAMPTON Codsall, Rakegate, Bilbrook, Pendeford (West), South Staffordshire, Shropshire, Wolverhampton
WV9 WOLVERHAMPTON Pendeford, Coven, Wolverhampton, South Staffordshire
WV10 WOLVERHAMPTON Low Hill, Bushbury, Heath Town, Fordhouses, Fallings Park, Featherstone, Shareshill, parts of Wednesfield and Brinsford Wolverhampton, South Staffordshire
WV11 WOLVERHAMPTON Wednesfield, Essington Wolverhampton, South Staffordshire
WV12 WILLENHALL Short Heath, Lodge Farm Walsall, Wolverhampton
WV13 WILLENHALL Willenhall Town, Shepwell Green Walsall, Wolverhampton
WV14 BILSTON Bradley, Bilston Town, Coseley Wolverhampton, Dudley
WV15 BRIDGNORTH Bridgnorth (Low Town), Shropshire
WV16 BRIDGNORTH Bridgnorth (High Town), Ditton Priors, Shropshire
WV98 WOLVERHAMPTON
WV99 WOLVERHAMPTON
Telephone area code for Wolverhampton is 01902
Our scrap my van Wolverhampton service covers these districts of Wolverhampton:
A
Aldersley
All Saints, Wolverhampton
Ashmore Park
B
Bilston
Blakenhall, Wolverhampton
Bradley, West Midlands
Bradmore, West Midlands
Bushbury
C
Castlecroft
Chapel Ash
Claregate
Compton, Wolverhampton
Coseley
D
Deansfield
Dovecotes, Wolverhampton
Dunstall Hill
E
East Park, Wolverhampton
Ettingshall
F
Fallings Park
Finchfield
Fordhouses
G
Goldthorn Park
Gorsebrook
Graiseley
H
Heath Town
Horseley Fields
L
Lanesfield
Low Hill
M
Merridale
Merry Hill, Wolverhampton
Monmore Green
N
Newbridge, Wolverhampton
O
Old Fallings
Oxley, Wolverhampton
P
Park Village
Pendeford
Penn Fields
Penn, West Midlands
Perton
Portobello, West Midlands
S
Scotlands
Scotlands Estate
Sedgley
Springfield, Wolverhampton
Stowheath
T
Tettenhall
Tettenhall Wood
The Lunt
W
Warstones
Wednesfield
Whitmore Reans
Wightwick
Wood End, Wolverhampton
Woodcross
Our scrap my van Wolverhampton service covers these surrounding areas of Wolverhampton:
Walsall, Wednesbury, Essington, Cannock, Dudley, Wombourne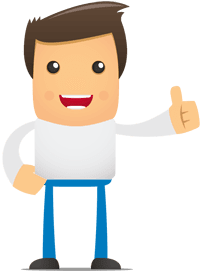 Scrap My Van Wolverhampton Testimonial
Very honest team, was very helpful to me at the time, a big thanks from me.
Why use Unwanted Cars and Vans?
Official paperwork sorted
Responsible van recycling