How Scrap Car Prices are Determined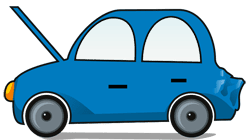 If you are thinking about scrapping your car your immediate thought will be 'how much can I get for my scrap car or scrap van?'
Making Collections as Simple as Possible
We aim to make collections as simple as possible for our customers by arranging every vehicle collection is arranged on a date which is mutually convenient regardless of whether the vehicle is to be scrap or salvaged.
How are scrap car prices really worked out?
This is a question that many people ask.
If you think about it, the weight of the vehicle is a main factor, the heavier the vehicle, the higher the scrap car prices you will get. When the car or van has been driven into the ground then in most cases when we buy it it will be crushed and the metal it is made from will be recycled and used again in other vehicles or other products.
Scrap car prices based on this does change day by day, month by month because the price of the cost of metal per tonne changes on this basis. Scrap car buyers after buying your scrap car may keep it in the hope that the price per tonne goes up in the future.
However scrap car prices are also determined by the make and model of certain cars and vans and the engines in them. We all know the prestige car marques and these may be used to sell spares from etc and so the basis of the scrap car prices based on this will be different to those based purely on scrap value.
Another thing that will determine scrap car prices is whether the car is a damaged car or an MOT failure that can can be salvaged. The scrap car buyer may want to invest money into the car or van to get it road worthy and then sell it. This is why we do not just take your registration number and quote a scrap car price from that, we ask more questions to determine if the damaged car or damaged van be salvaged and so offer you a higher price.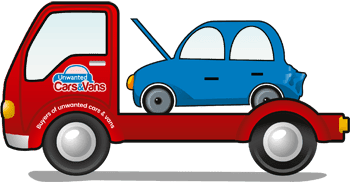 Scrap Car Prices - Frequently asked questions