Sell my damaged Motorhome
Campervan Salvage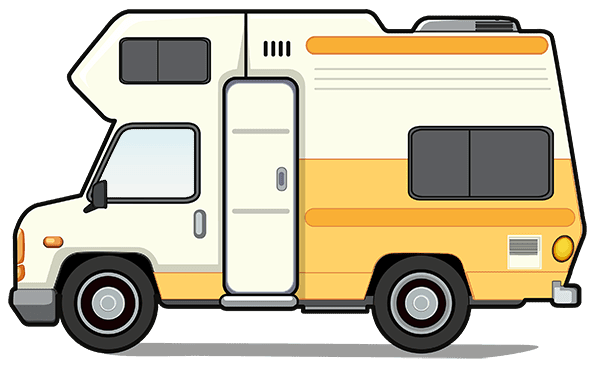 If you are thinking "I want to sell my damaged motorhome" but do not want the hassle finding a buyer, then we are ideally placed to buy it from you.
We are specialist buyers of damaged motorhomes and campervans and are able to give you a quick price valuation for it. Motorhome and campervans are big items. Once someone wants to sell it, they do not want it hanging around too long on the driveway or in storage.
If the motorhome or campervan is in storage, it's costing the owner each day to keep it there. So it's important to get a deal done and it collected and gone as soon as is possible.
Trying to sell such a big item like a motorhome or campervan to the public can take a long time. You may have to go through people not turning up to view or when they do have the dreaded tyre kickers come around.
This is why using ourselves to sell your damaged salvage motorhome or campervan to makes a lot of sense to many people.
The process is very simple, complete our online quotation form giving as much clear and accurate details as you can.
It is important to give correct details on our online form to get an instant price. Also if we phone you it is important to let us have any details that are not on the form that is relevant.
All our quotes are guaranteed but are based on the details you have given us. They are also subject to our inspection when we have arranged to collect your van.
For example if we come to collect the motorhome or campervan and it's not as described we reserve the right to amend our price.
There are a couple of reasons for this. For example if we have quoted on collecting a motorhome or campervan which is said to be badly damaged but does start up. But on arriving to collect it we find it does not start. The recovery vehicle sent may not have the capability to recover a camper van that cannot move on its own.
A second example is where the price quoted will have been based on its reported condition. This means the price will be based on whether we deem the damage to the motorhome is so bad it will be scrap or if it's good enough to be salvaged.
If a motorhome/campervan is damaged in one place and the rest of it is fine means that it can be bought as salvage. This gives us the option to either repair it or as in most cases to strip down the parts and sell them.
Repairing damaged motorhome/campervans can be time-consuming. It can be expensive to do and requires levels of skill and expertise that the general public do not have.
Reasons why you may want to scrap your damaged motorhome or campervan
Many motorhome and campervan owners keep their vehicles on their driveway. Because of the nature of these vehicles they are not being driven all of the time. This can lead to them collecting water underneath along their chassis. This overtime leads to rusting of the vehicle.
Rusting of these vehicles is very common especially when left unused for long period of times.
Another problem that can occur with them is rain water getting in the window seals that can rot the frame and can lead to serious damp issues.
In cases like this the sale value of your motorhome or campervan will be very low. Often it's easier and more cost effective to sell it to a specialist like us who will value it in a different way.
Even if your motorhome is still habitable old models are not so desired when compared to the luxurious newer models. The seating may be old and stained, the kitchen equipment may be out of date, both things will make it hard to sell.
A scrap my motorhome company like ourselves will give you money for it. We'll also come and take it away for you making it a very good option for some people.
You may have no choice but to scrap your motorhome if its been damaged in an accident leaving it non drivable.
You may have an old camper van thats failed its MOT and it may not be worth throwing money at to get it repaired or you may not have the money to do so.
In all these situations selling your motorhome as damaged or salvage can be the best option. Our process is very simple, you do not even need to take your motorhome anywhere. The damaged motorhome will be collected by us.
We at Unwanted Cars and Vans have 15 years of experience and we have built our fantastic reputation by paying the best prices for your scrap caravan.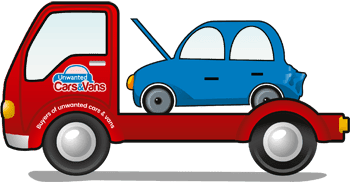 Types of Motorhomes and Campervans we buy
Damaged motorhomes and salvage motorhomes - any make and any model
We buy any type of motorhomes ranging from:
A-Class Motorhomes
B-Class Motorhomes (Van Conversions)
C-Class Motorhomes (Coachbuilt Motorhomes)
Campervans
A-Class Motorhomes or Class A Motorhomes
Are the most prestigious members of the motorhome category, as they offer many different layouts and several advantages over other classes.
A-class motorhomes are luxury vehicles and have loads of interior space for families.
B-Class Motorhome - Panel Van Conversions
A B class motorhome is sometimes referred to as a campervan, travel camper, or camping car. This class of vehicle is smaller, less imposing than a class A motorhome – better suited for the occasional traveler.
C-Class Motorhomes - Coachbuilt Motorhomes
Coachbuilt motorhomes are typically larger than a class B campervans.
A coachbuilt or Class C motorhome is one that's built with a cab or cut-away chassis. It has a front structure that looks like a van.
A damaged motorhome can fall into different types of damage. For example damage to the bodywork, damage to the engine or damage to the interior.
The time to get these damages sorted out can be very time consuming. So depending on your circumstances you may look to a professional damaged motorhome buyer or buyer of salvage vehicles.
A salvageable motorhome is worth more than a motorhome to be scrapped.
A salvage motorhome is one that has been damaged in some way, it may be a higher prestige make and model, can have its parts sold or can be repaired to be road worthy again.
A typical example of a salvage motorhome is an MOT failure.
If your motorhome has failed its MOT, you may consider selling it rather than repairing it. But selling a motorhome that has recently failed its MOT test, or has no MOT, will make it much much harder.
But we will want to buy your motorhome, request a quote from us, because it only takes minutes you have nothing to lose.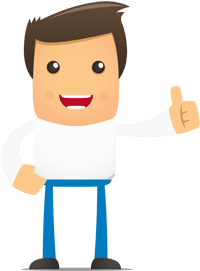 Why sell to Unwanted Cars and Vans?
Damaged vehicles can be time consuming to source the parts and actually do the repair. If this is beyond your capability or your budget then this is where we can help.
Our sell my damaged motorhome service eases the worry of having your unwanted motorhome stuck on your drive.
Because we are a specialist damaged vehicle buyer you can be confident we will want to buy your motorhome and will come and take it away also.
We take all the hassle out of selling it, making it as easy as possible for the seller.