Looking to sell your damaged car?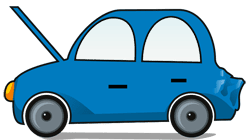 If you are looking to sell your damaged car, then often the car will have been involved in an unfortunate accident so is an insurance write off, failed an MOT and you feel the cost to repair the car to pass the MOT is not worth it, or the car has stopped running due to a major fault like a gearbox failure or complete engine failure.
A damaged car can fall into the following types of damage, damage to the bodywork, to the engine or to the interior.
The time to get these damages sorted out can be very time consuming so depending on your circumstances you may look to a professional scrap car buyer or buyer of salvage vehicles.
The good news when you are thinking should I sell my damaged car and you decide to sell it, the price offered for this type of scrap car will be higher as it may be classed as a salvage car.
A salvage car is valued more than a scrap car. A scrap car is one that will be disposed of and recycled for metal, a salvage car is one that ism damaged in some way, may be a higher prestige make and model, can have its parts sold or can be repaired to be road worthy again.
A typical example of a salvage car is an MOT failure. If your car has failed its MOT then you may also think should I sell my damaged car.
Selling a car can be hard but trying to sell a car that has recently failed it's MOT test or has no MOT will make it much much harder. Most of us looking to buy a car will be wanting a car to buy and drive home but without an MOT this isn't possible.
Sell my damaged car - selling an MOT failure car or van
This is a question that many people ask.
Simply complete the details on our quotation form. It's important to give correct details on the form and when we speak to you it is important any details not on the form needs to be advised at this point.
All our quotes are guaranteed but are based on the details you have given us and subject to our inspection when we have arranged to collect your vehicle.
So if we come to collect the vehicle and its not as described we reserve the right to amend our price.
There are a couple of reasons for this: for example if we have quoted on collecting a vehicle which is said to be badly damaged but starts, but when we arrive we find its a non runner the recovery vehicle sent may not have the capability to recover a non runner. And secondly the price quoted will have been based on its reported condition and if we based our price on scrap or salvage prices.
If a car is damaged through one element of the car and the rest of the car is fine means that the vehicle can often be bought as salvage and the car parts will sold and used to help repair other vehicles.
Completely fixing damaged cars can be time-consuming, expensive and requires levels of skill and expertise that the general public do not have so these are sold as salvage cars.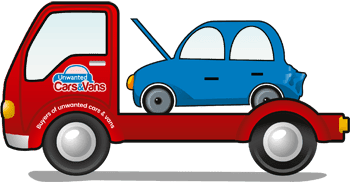 Shall I sell my damaged car?
If you are thinking shall I sell my damaged car but are hesitant because you do not know why someone will want to buy it, by understanding different damage levels can explain why we would like to buy your damaged car.
Here are the levels of damaged cars:
Category A is the rating given to vehicles which are not suitable to be repaired. No parts of the car are allowed to be reused for salvage and the entire vehicle must be scrapped.
Category B is given to vehicles which are not suitable to be repaired, however some of the vehicle's parts may be used elsewhere.
Category S is the rating given to vehicles which have received damage to the structural frame or chassis. This rating is given for cars where the owner/insurer decided not to repair it, however these vehicles can be used for salvage.
Category N – Non-Structural
Category N vehicles do not have any structural damage and this category is given to repairable vehicles where the owner/insurer decided not to proceed with repairing the vehicle.
We are damaged car buyers, we buy all sorts of cars and vans whatever condition they are in, even if they are badly damaged or broken for salvage.
Your car may have an engine failure, you may have badly crashed your car or just have major issues with it, whichever we will buy your damaged car.
The reason why can be explained here - So if you have had a crash in your vehicle and you have badly damaged the bodywork this damage would classify the vehicle as damaged.
Depending on how badly damaged the vehicle is, your insurance may consider the cost of repairing the vehicle as uneconomical to do.
But just because an insurance company thinks its uneconomical to repair the damage, doesn't mean it cannot be repaired. In this instance whilst the shell of the car has sustained the damage, parts of the car can still be reused for spares and repairs in other vehicles.
Another example would be if you were selling a non-running vehicle without an MOT certificate. In this instance the vehicle would be classified as broken as it isn't actually working. But just because the car is broken, doesn't mean it's unusable. The body of a broken car may be perfectly fine which means that the car can be repaired if the parts which are broken, are changed or fixed.
Unwanted cars and vans are here to help!
Many broken vehicles can be time consuming to source the parts and actually do the repair so thats where we come in and pay you for the vehicle. We ease the worry of having your unwanted car and van stuck on your drive especially if it cannot be moved.
We take all the stress out of the process and you at least get the best price paid in return.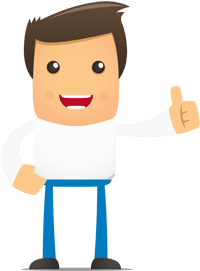 How to sell my damaged car - Frequently asked questions